Sanji De Silva

Founder/ CEO of Bileeta is a hands-on technopreneur with extensive technical expertise and has been involved with the architecture of Bileeta's products since its inception. He has a BSc equivalent in Computer Science from Mercy University – Iowa – USA, an Associate in Business Administration from Kirkwood College – Iowa – USA and a Higher Diploma in Computer System Design from NIBM Sri Lanka.
Sanji has over 25 years of experience in technology solution design and development with extensive program management experience. He started his career in the United States where he has worked with highly reputed organizations in the country. Sanji also co-founded Duo Software (Pvt) Ltd and was its Chief Technical Officer.
Sanji has a reputation as an innovator and encourages this, both within his organization, and across the eco system in which he operates. In 2014 Sanji was recognized as the "ICT Entrepreneur of the Year" by the British Computer Society and SLASSCOMM as well as the "Emerging Entrepreneur of the Year" by the Asia Pacific Entrepreneurship awards in the same year.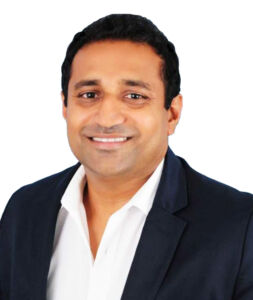 Sankka Weerasinghe
The Cofounder, CTO and Chief Architect of Bileeta Pvt Ltd. Sanka is the architectural force behind Bileeta's Enterprise Services. Sanka started his career in Software Engineering and has extensive knowledge in the software development life cycle.
Sanka has over 14 years plus experience in developing and deploying Enterprise Scale solutions for various industry verticals in many countries.
He was awarded the Peoples Leader Award (IT) by the Institute of Personnel Management (IPM) Sri Lanka in partnership with the Computer Society of Sri Lanka, at the National HR Conference in 2015.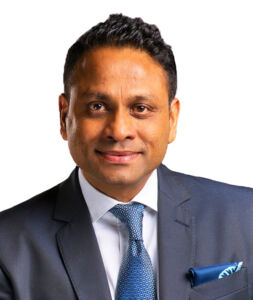 Aelian Gunawardene
Founder of JAT Holdings (Pvt) Ltd and member of the Board of Bileeta Pvt Ltd.
Aelian has been the focal asset of the JAT, pioneering new innovations and steering JAT towards unchartered terrain, while increasing market share and helping build unequivocal brand equity. He has led JAT towards being recognized as the only private company in Sri Lanka that has been awarded a Moody's ICRA rating of "A+ Stable" for four consecutive years.
He is one of Sri Lanka's most respected corporate leaders, bringing more than 25 years of leadership experience and strategic expertise to the Board.
He was confirmed and awarded the honour as Sri Lanka's Entrepreneur of the Year 2017.
Aelian was also recognized among LMD's "Top 23 Business people of the Year" for 2017, and has been on the LMD's A List in 2018, 2019 and 2020 a list that features the leaders of the business world in Sri Lanka.