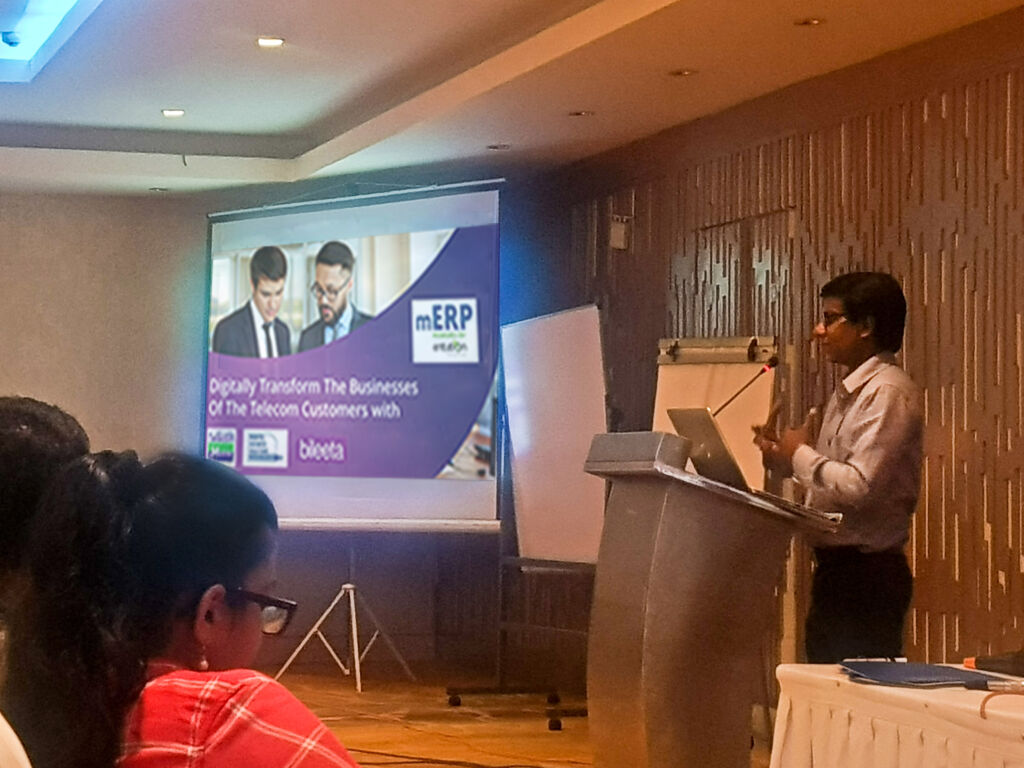 Continuing its excellence in providing the latest technological advancements to customers, Mobitel has joined hands with Bileeta (Pvt) Ltd, a Sri Lankan company that has revolutionized the ERP solutions market. The partnership entails in Mobitel operating as an authorized reseller for Bileeta's key product Entution ERP Solution.
BILEETA, the first company to design, develop and offer an ERP solution that specifically caters to the needs of the SME sector, has been at the forefront in assisting SMEs by providing latest technological support through its state of the art Entution ERP solution.
Over the last past decade, BILEETA has enabled SMEs to achieve productivity and efficiency whilst improving their overall business through its Entution ERP Solution. Furthermore, the product is carefully designed to fulfil the needs of SME's with cost effective implementation mechanism that offers a cloud based solution to organizations , enabling them to enjoy the convenience and the ability to "pay as they use" on a monthly basis, making it the first Cloud Based ERP solution to be launched in Sri Lanka.
Mobitel as one of BILEETA key corporate partners, will promote the Entution ERP solution to its existing and prospective customers under the name of "m-ERP.
As such, BILEETA recently took part in the annual convention of Mobitel and held a training program for over 150 participants from Mobitel's sales division to educate them on the benefits of the solution and its implementation procedures. At the event, Mr.Benton Samuel, Head of Business Development at BILEETA outlined how the Entution ERP solution can be a major enabler for the success of SME businesses.
Benton Samuel further emphasized on how the solution can lend a hand to SME's to create innovative growth, regardless of the industry or business size and help these businesses to connect people, devices and networks and create a digital core for implementing new technologies. He also explained how Entution ERP gives a 360-degree approach for businesses to improve their productivity, efficiency and overall outcome enabling them to gain exponential growth and use best practices for their different business processes, including financials, production, procurement and supply chain management.
The partnership between Mobitel and Bileeta, both leaders in the market of their respective industries will enable a new era for SME businesses in Sri Lanka by empowering the sector with the latest business solutions and enabling them to play a key role in propelling the country's economy forward.