Country Guidance on Selecting LMIS Results of Request for
Information Conducted Jointly by GAVI & The Global Fund
Qualified Software Solutions for Logistics Management Information Systems (LMIS)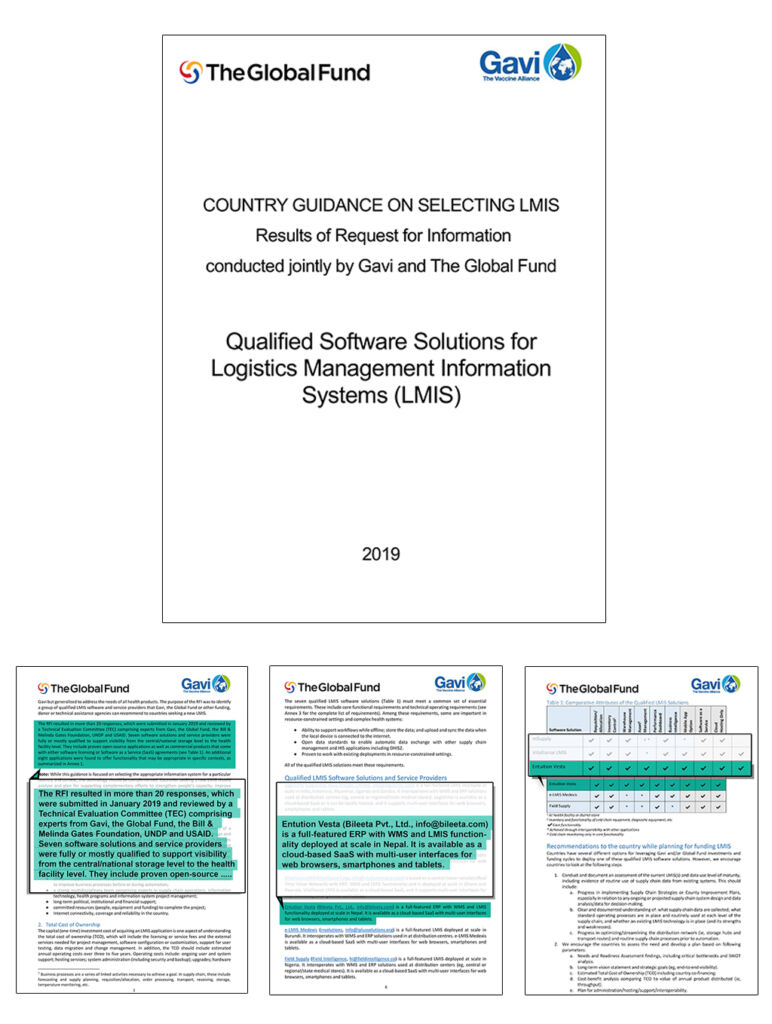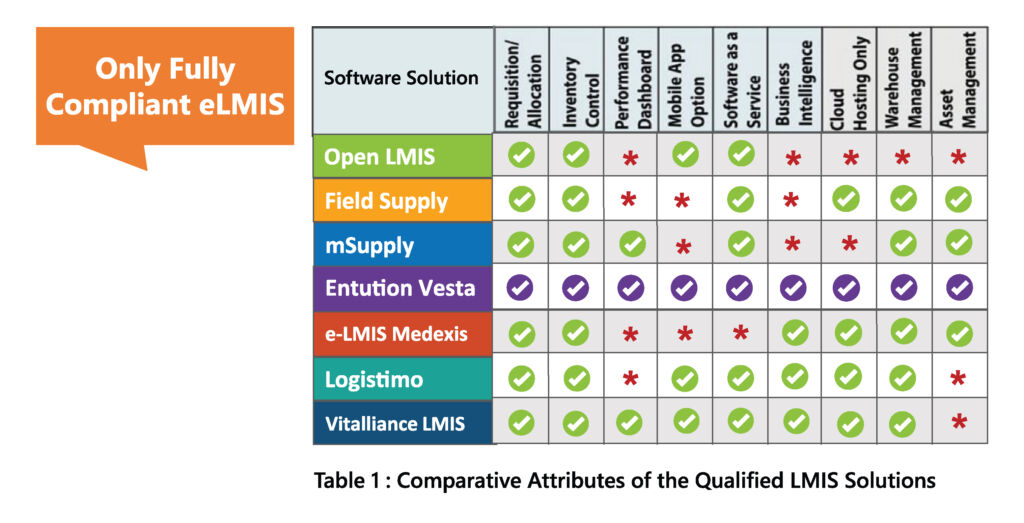 Reviewed by a Technical Evaluation Committee (TEC) comprising
experts from

The Global Fund who mobilizes and invests more than US$4 billion a year to support programs run by local experts in more than 100 countries, has recognized the solution "Entution Vesta" designed by Sri Lankan ERP software specialist BILEETA (Pvt) Ltd as one of the Most Compliant Logistic Information Management System in the world and the only company who complied to all the functional areas comprehensively in this arena. BILEETA competed with twenty leading international players in the ERP space for this recognition.
The Above Diagrams Picture showcases the Comparative Attributes of the Qualified LMIS Solutions and Entution Vesta's compliance to each and every attribute / functionality.
Bileeta's Entution Vesta eLMIS is the only solution complied with all the given attributes / functionalities comprehensively.
Entution Vesta Electronic Logistics Management Solution
Special Recognitions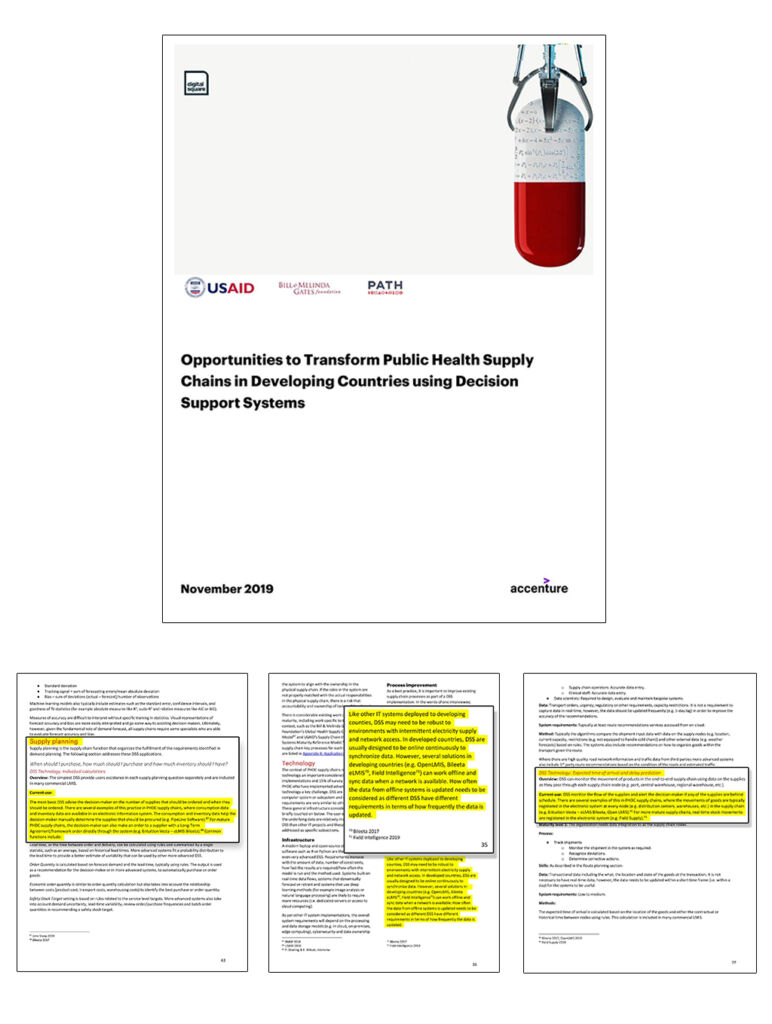 Report: Opportunities to Transform Public Health Supply Chains in Developing Countries using  Decision Support Systems Prepared by USAID, PATH and Bill & Melinda Gates Foundation.
It's an honour to have Digital Square, a PATH-led initiative by the USAID, and Accenture, to bring Bileeta Entution VESTA solution into the limelight in their Research Report as an investment-ready promising application of DSS in Public Health Supply Chains in the developing countries.
Bileeta's Achievements in Health and Well Being Sphere