CRM solutions
Supply Chain Agro Logistics
Ecosystem (SCALE)
for Modern Trade
Entution SCALE for Modern Trade
(Food Supply Chain Management System)
Digitizing Modern Trade Food Supply Chain for Sustainable Food Future
Phenomenal Reasons for the Emergence of Modern Trade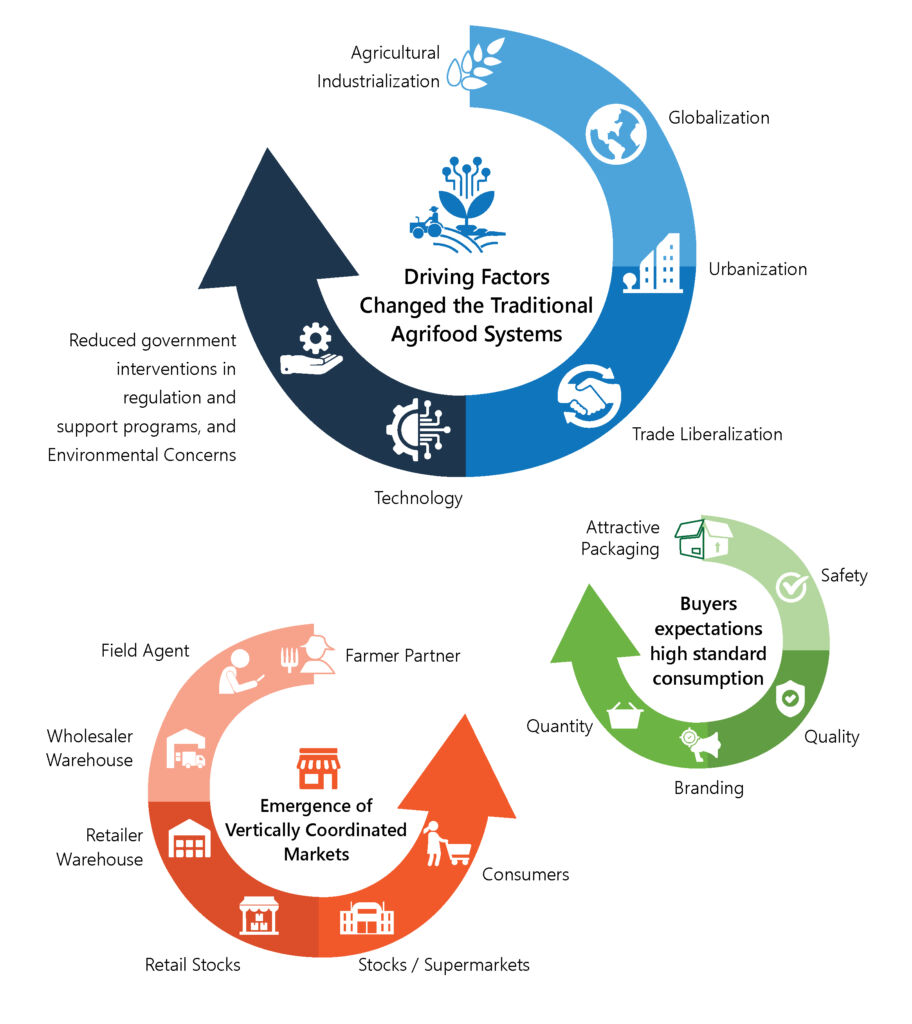 Modern Trade (Supermarkets / Hypermarkets) in search of Digitized Supply Chain Systems to Empower Operational Excellence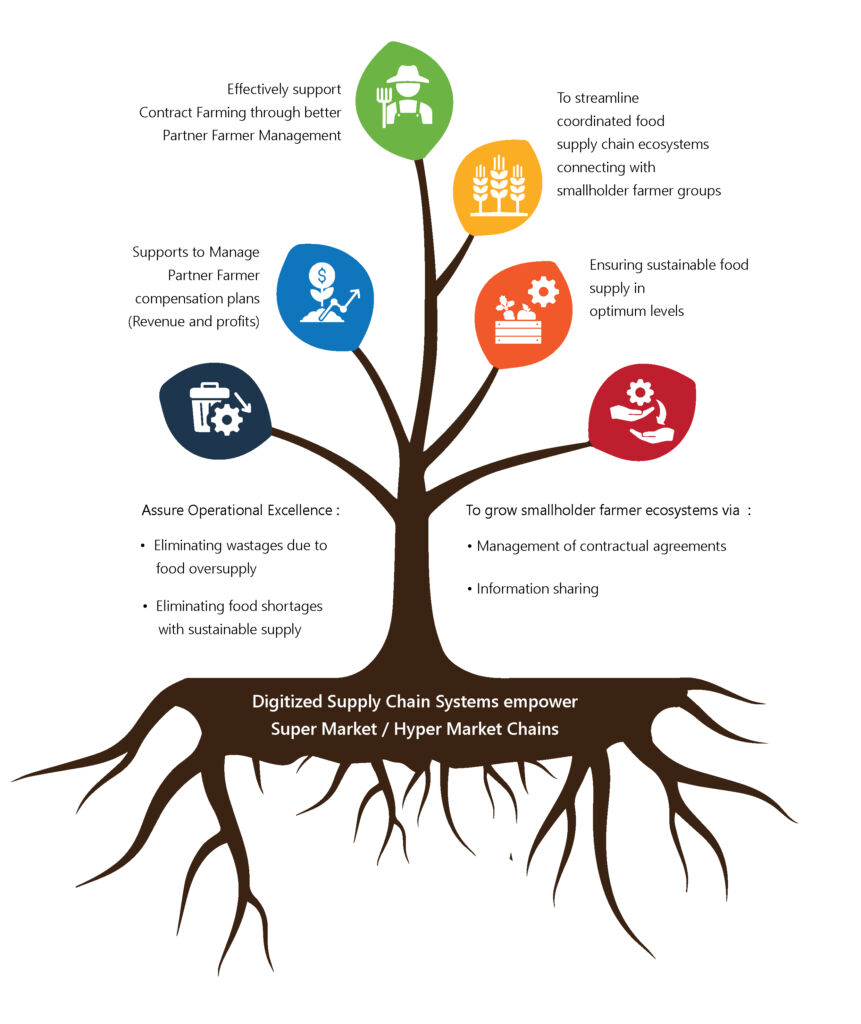 Entution SCALE
( Food Supply Chain Management System )

Entution SCALE can ease modern trade supply chain management by automating entire operational processes seamlessly, connecting Farmer Partners, Field agents, distribution, and decision support systems.
The solution is highly flexible as it can be easily mapped with the operations of a small agribusiness aggregator to a medium scale mini-market chain/supermarket chain managing a few sets of smallholder farmer groups to a larger supermarket chain / hypermarket chain with a substantial number of partner farmer ecosystems.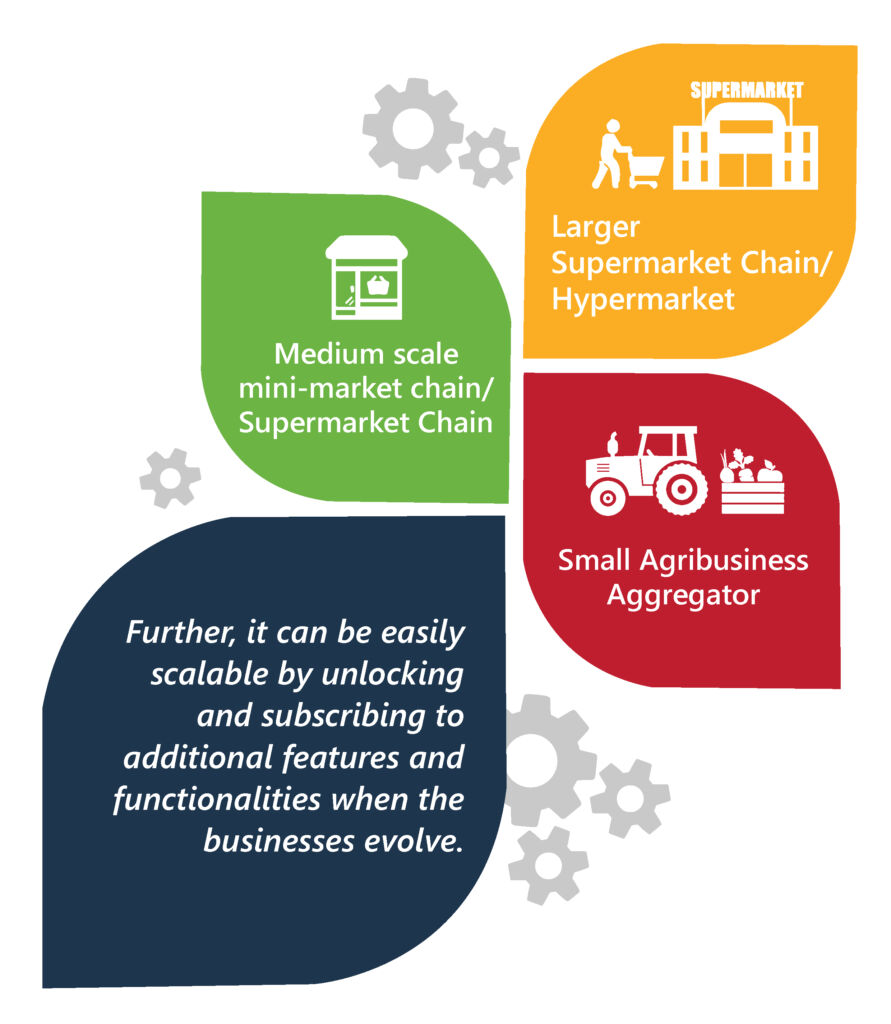 Entution SCALE
Core Features & Functionalities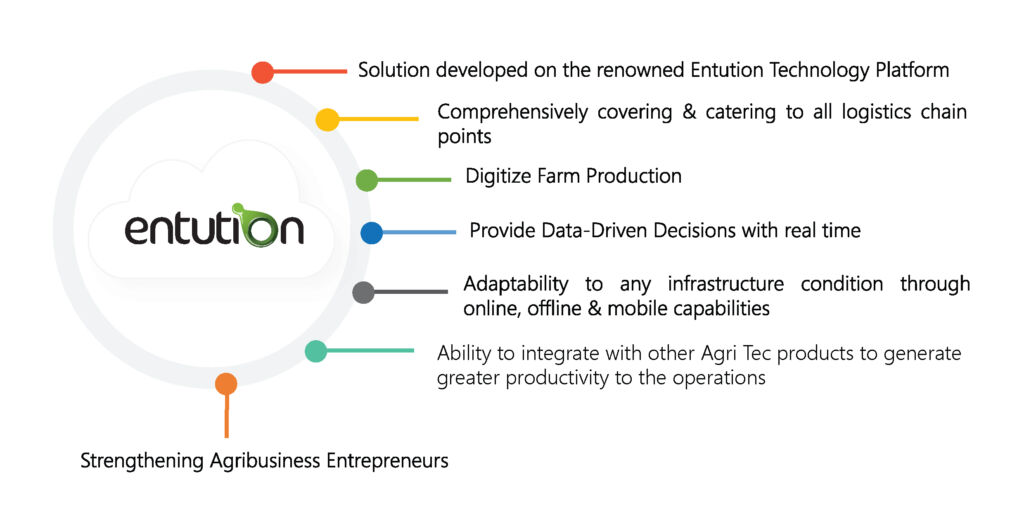 Strengthening Modern Trade Supply Chain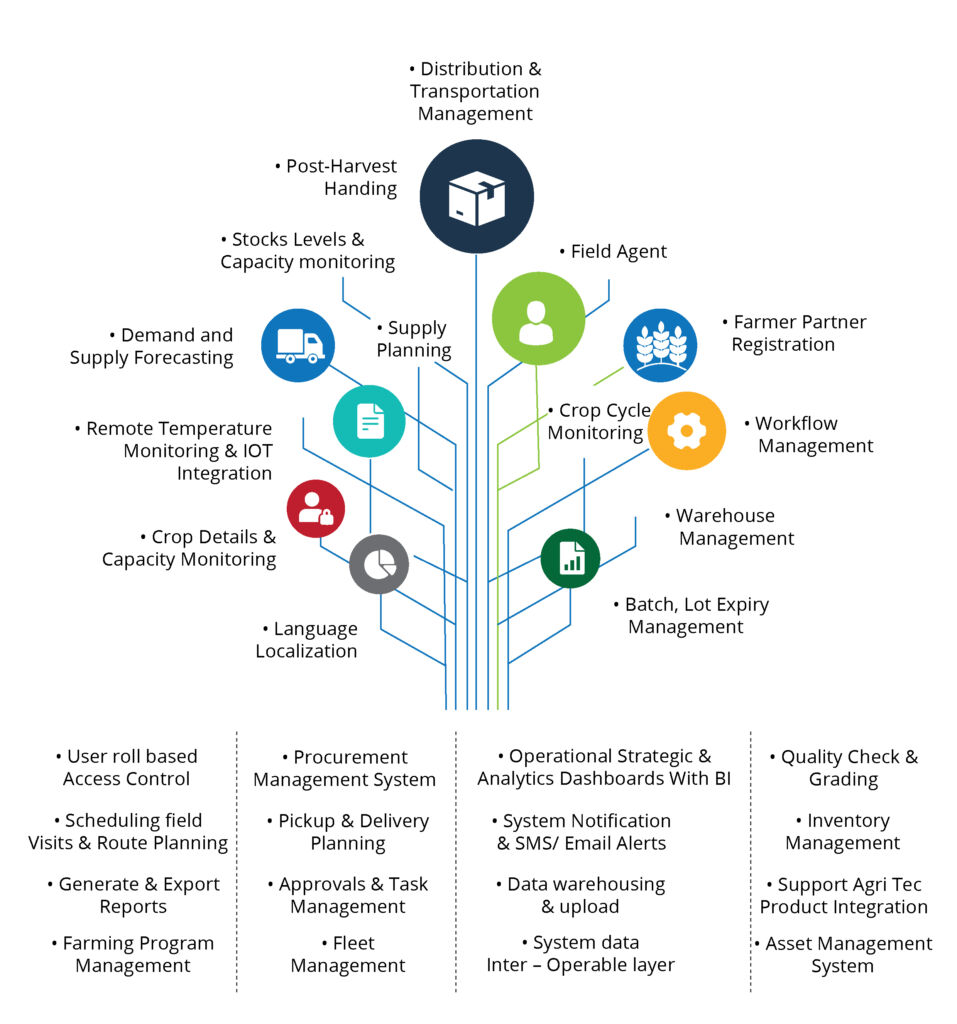 Strengthening Supermarket Supply Chain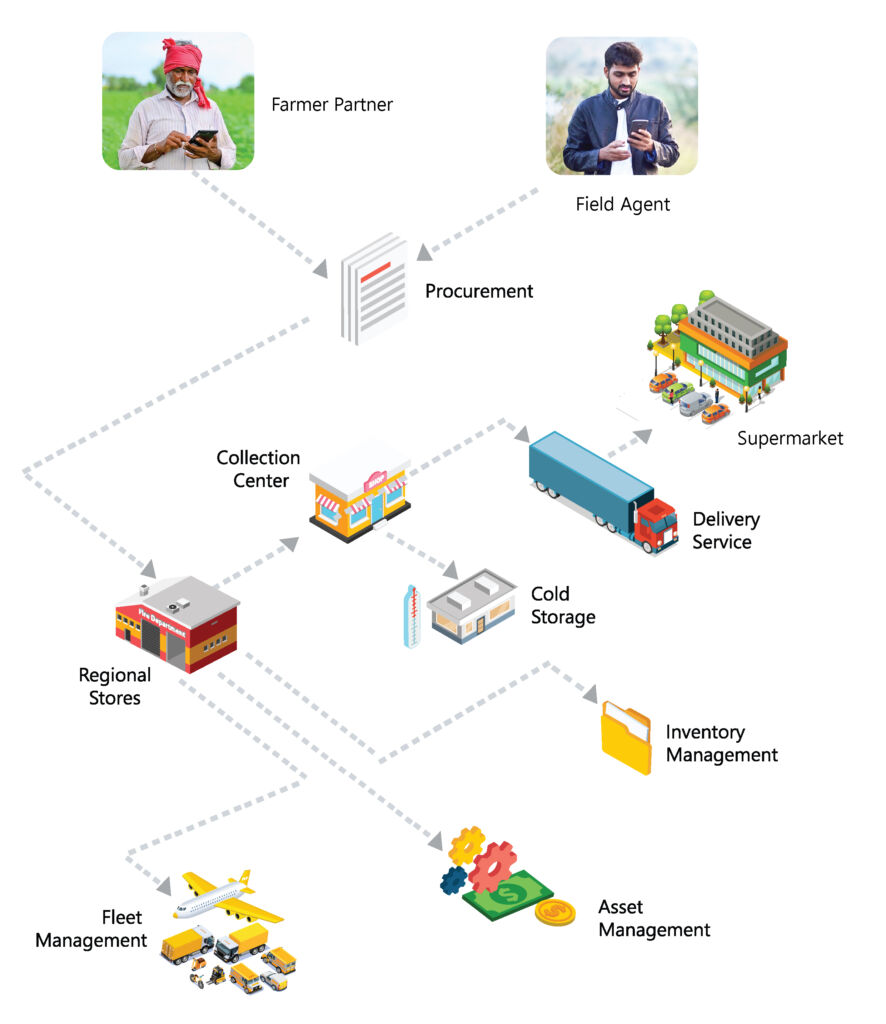 Farmer Partner Empowerment

Facilitating to manage national level farming programs to meet food demand and supply on agricultural products.
Facilitates farmer partners to register their farming crop detail and capacities
Provides analytics on food demand & support to right product to harvest in the right quantities
Connecting with field agent and support to best product to harvest
Provides analytics on post-harvesting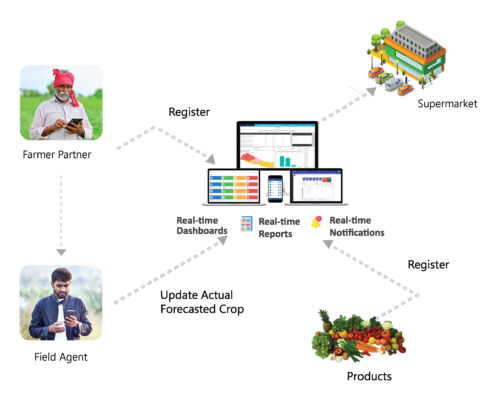 Scheduling field agent visits and update crop status
Update field agent visits and update farming cycle
Provides historical farming records and demand pattern
Provides route planning which includes
Entution SCALE fully supports the six logistics rights that can streamline crop production distribution by automating the entire value chain management process, from analyzing the optimum quantities required for the targeted market.
The system supports procuring and distributing crop production across many supply chain points with remote temperature monitoring devices.
The solution further strengthens the supply chain by providing warehouse management,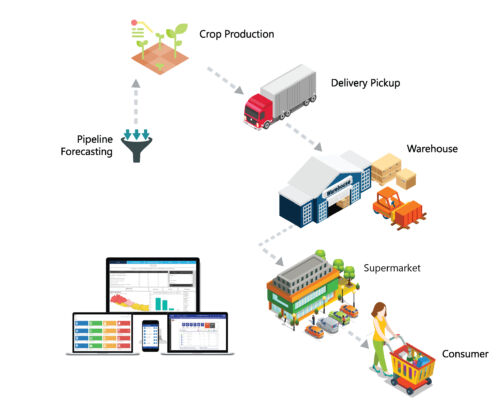 Entution SCALE comprehensively delivers decision driven analytical information by comparing the farmer partners farming cycle and the buyer's periodical demand, which synchronizes demand and supply of the harvest without shortage or waste of production.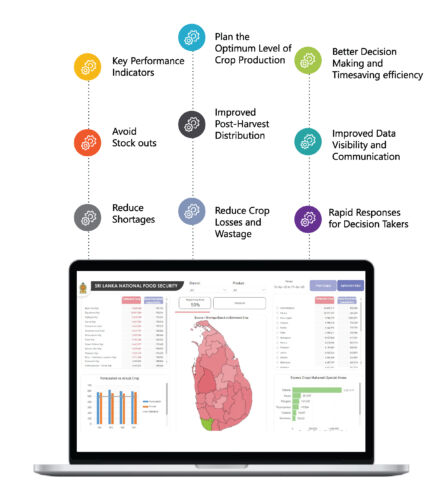 Register for a Product Demo of Entution Below!