Top 5 Reasons Businesses should implement an ERP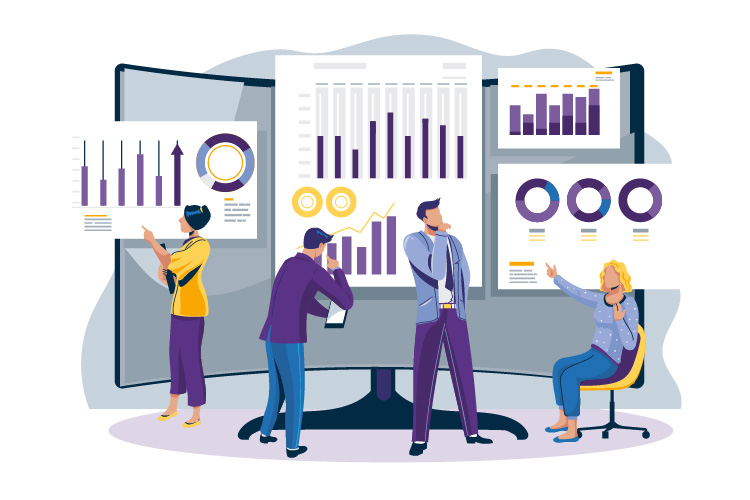 ERP Implementation is on the rise as many small to medium-sized businesses require the need to implement an ERP solution to ensure that their business runs smoothly.
However, they expect a quick return on investment. The major challenge companies face is finding the right software that perfectly matches their requirements and it is due to this very reason that they are reluctant in implementing an ERP.
So, are you unsure of an ERP Implementation in your company? Don't be.
1. Integrated Data
Having all the information integrated into one single platform is essential to standardize and streamline the business process. Whether your company has several branches globally or around Sri Lanka, using a single business management software will provide access to real time data with greater reporting capabilities to help quicken the decision making process.
2. Transparency
Profitability is key in all types of organizations. However, when it comes to small and medium-sized businesses, profitability is much crucial as lack of profitability can be fatal. For this reason, SMEs need to recognize and distinguish what products, customers, areas are profitable and which are not. A well-implemented, ERP software is key to achieving this transparency within the organization.
3. Reduced Total Cost of Ownership
Purchasing a new ERP may seem to be a huge investment, but it is important to balance it out against the cost of maintaining individual software such as accounting software, inventory control software, manufacturing and distribution software, and other legacy systems. By considering these maintenance costs and focusing on the final return on investment, it is evident that the benefits of implementing an ERP are far better.
4. Better Customer Service
Customer is the king for any type of business. Serving your customers and providing good customer service differentiates you from your competitors. By implementing an ERP solution, catering to your customer will become fast, efficient, and more flexible and will take the business to the next level. By doing so, customers are not only benefited but also an enterprise software makes life easier for employees.
5. Improves the overall business performance
Implementing an ERP in Sri Lanka or any other part of the world will help managers and their team to identify which departments and products are performing well and which are falling behind. An ERP helps to pinpoint which areas need much attention and helps to take corrective actions to improve profitability and streamline the overall business.
With Entution it will take only a matter of seconds to enter the data into the system.
How can Entution help your business?
Entution uses business information to identify sales patterns and trends which will help you make better informed decisions to address market changes as and when they occur.
Analyzing the data entered into the system you will be able to create detailed and summarized reports to guide your decisions. Also you could create charts to compare sales revenue over time. This will allow you to better understand market trends and act accordingly.