Vaccine Logistics Management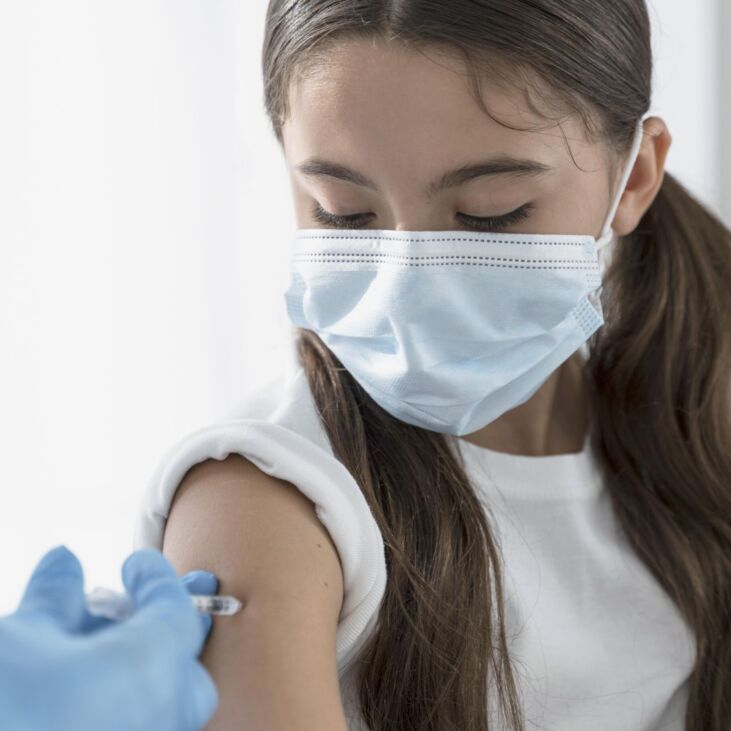 With the current COVID-19 pandemic, managing Vaccine Supplies across a country is a very challenging task. It is required to ensure that all the health facilities, service delivery points, and hospitals have enough levels of stocks to maintain an uninterrupted delivery of vaccines for patients. At the same time, it is also required to maintain the stocks at the optimum level to avoid the expiry of vaccines and better capacity utilization.
Entution Vesta vLMIS system provides a fully-fledged solution with ERP capabilities to automate the entire process of vaccine management from Purchasing, Receiving of vaccines to Distribute, Warehouse Management, Inventory Management, and Asset Management to ensure best practices of the vaccines from receipt to Patient Administration. The system is equipped with AI Forecasting Capacity and BI Decision Support System for authorities to take necessary decisions in advance.
Core Operational Processes Powered by 'Entution Vesta' vLMIS
Entution Vesta vLMIS Covid 19 Vaccine Distribution and Administration Solution Landscape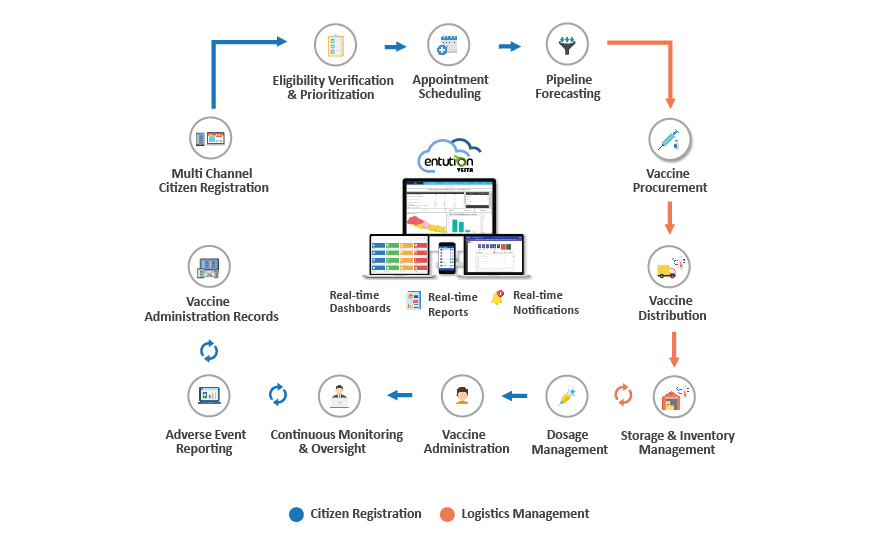 Core Features Offered by 'Entution Vesta' vLMIS
Vaccine Distribution
Managing vaccine rollouts in different geographies require different workflows and journeys capturing some valuable information such as Batch numbers, Lot Numbers, Expiry dates, Manufacture dates, Manufacturer, VVM stage, Storage temperatures, and Dosage. Entution Vesta transaction-based system automates all of these challenges and simplifies the workflow and user journeys to comply with the regulatory requirements and deliver immunizations safely and effectively.
Temperature Monitoring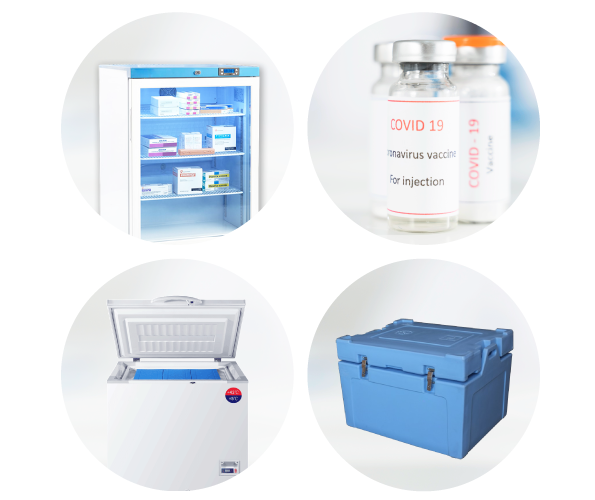 Different vaccines will require different temperature conditions with Refrigerators, Freezers, and Cold Boxes for transportation & storage. Hence, maintaining the specified temperature of the vaccines is critical throughout the supply chain.
Entution Vesta's interoperable layer allows IoT devices such as Remote Temperature Monitoring (RTM) and Data Loggers to integrate and provide real-time data to identify temperature changes, excursions, Min, max levels and provide appropriate actionable notifications with temperature logs to ensure cold storage preservation
Entution Vesta tracks every vaccine dose, from receipt to patient administration with real-time inventory management and reporting for Expiry, Near expiry alerts, Near Stock Out Notifications to avoid stock-outs & quickly reallocate stock to high demand areas with a site to site transfer. With procurement functions and receipt, the system provides, Shipment Notifications, Reminder Facilities, Approval Notifications, Reject Notifications, and GS 1 Barcode scanning to confirming the correct batch, lot, manufacturer, and expiration.
AI-powered Pipeline forecasting tool with LightGBM model provides a very high accuracy level in the forecasting of cold chain commodities with Data Warehouse capability to easily learn from the existing data.
Business Intelligent Dashboards with GIS Maps are equipped with data visualization on Consumption, MOSOH, Stock Availability, and Expiry for different vaccine programmes. KPIs in Entution Vesta covers Loss Rate, Vaccine Administration, Lead Time Days, Stocked According to the Plan, OTIF, Order Fill Rate, Wastage Rate, and vLMIS performance.
There are two types of reports in Entution vesta as Transaction and Analytics Reports.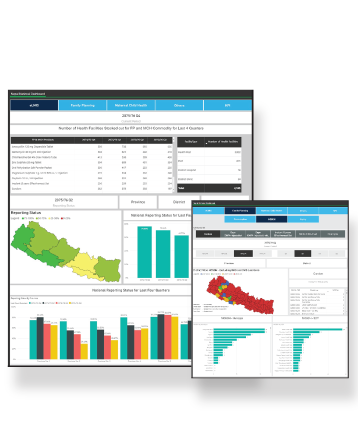 Pipeline Forecasting, Stock-outs, Stock-out Trends, Month of Stocks, Consumption, Consumption Trends, Reporting Status, Reporting Trends, Stock Summary & Detail, Batch Wise Statements, Expiry & Near Expiry Reports, VVM Stage Reports, Product Aging, Pending Commodity Receive, etc.
Transaction Reports
Requisition, Purchase Order, Commodity Issue, Distribution, Dispose, Bin Transfer, Stock Adjustments, Commodity Receive, Physical inventory, Vaccine Administration, Asset Related Reports, Temperature Logs, Stock Cards, etc.

Entution Vesta Recognitions
Our flagships product, "Entution Vesta eLMIS" has been recognized with many awards including winner of "Pharmaceutical Analytics" at Common Wealth Digital Conference and Health Awards 2017, winner of "Health & Well-Being" Category at NBQSA 2017 (National Best Quality Software Awards), Overall Winner and Winner of eLogistic & SCM at NBQSA 2014.
Our eLMIS Entution Vesta is a full-fledged eLMIS built on a unique architecture and has been recognized as the only fully compliant eLMIS solution on the latest research conducted by The Global Fund & Gavi. We have implemented our solution in countries such as Nepal with the support of USAID & GHSC-PSM and in Zimbabwe with the support of TGF & UNDP. Further, we were adjudged by "Accenture" as one of the leading DSS providers in the Health Supply Chain Industry. The key reason for our successful track record is the experience of our team in conceptualizing and developing state of art solutions that are easy to adopt, use, and sustain.
Further Bileeta's "Entution Vesta eLMIS" is one of the most preferred solutions by global organizations such as USAID, UNDP, The Global Fund (TGF), and GAVI to solve national scale Health commodity distribution and management problems in developing countries.

Register for a Product Demo of Entution Vesta Below!