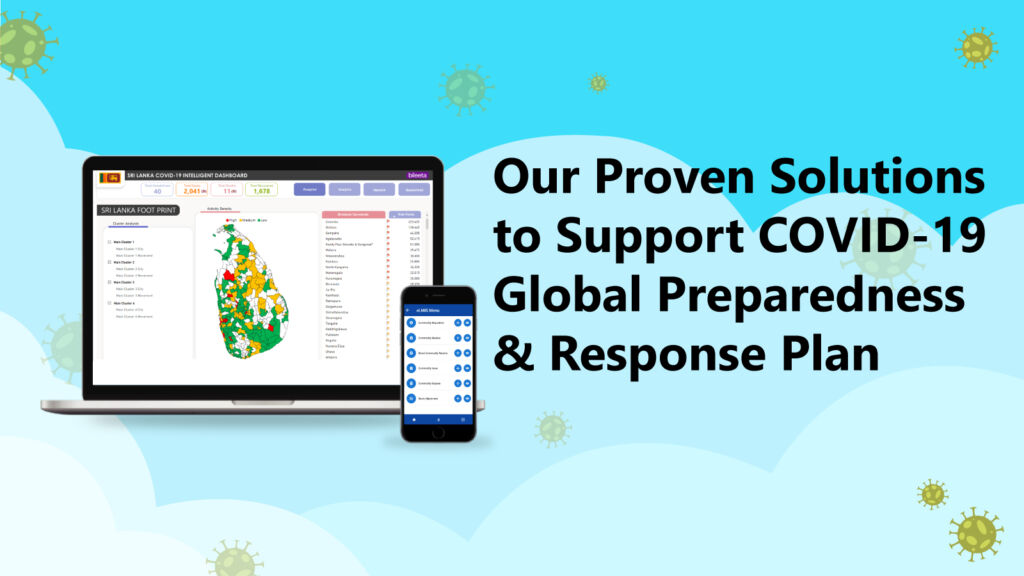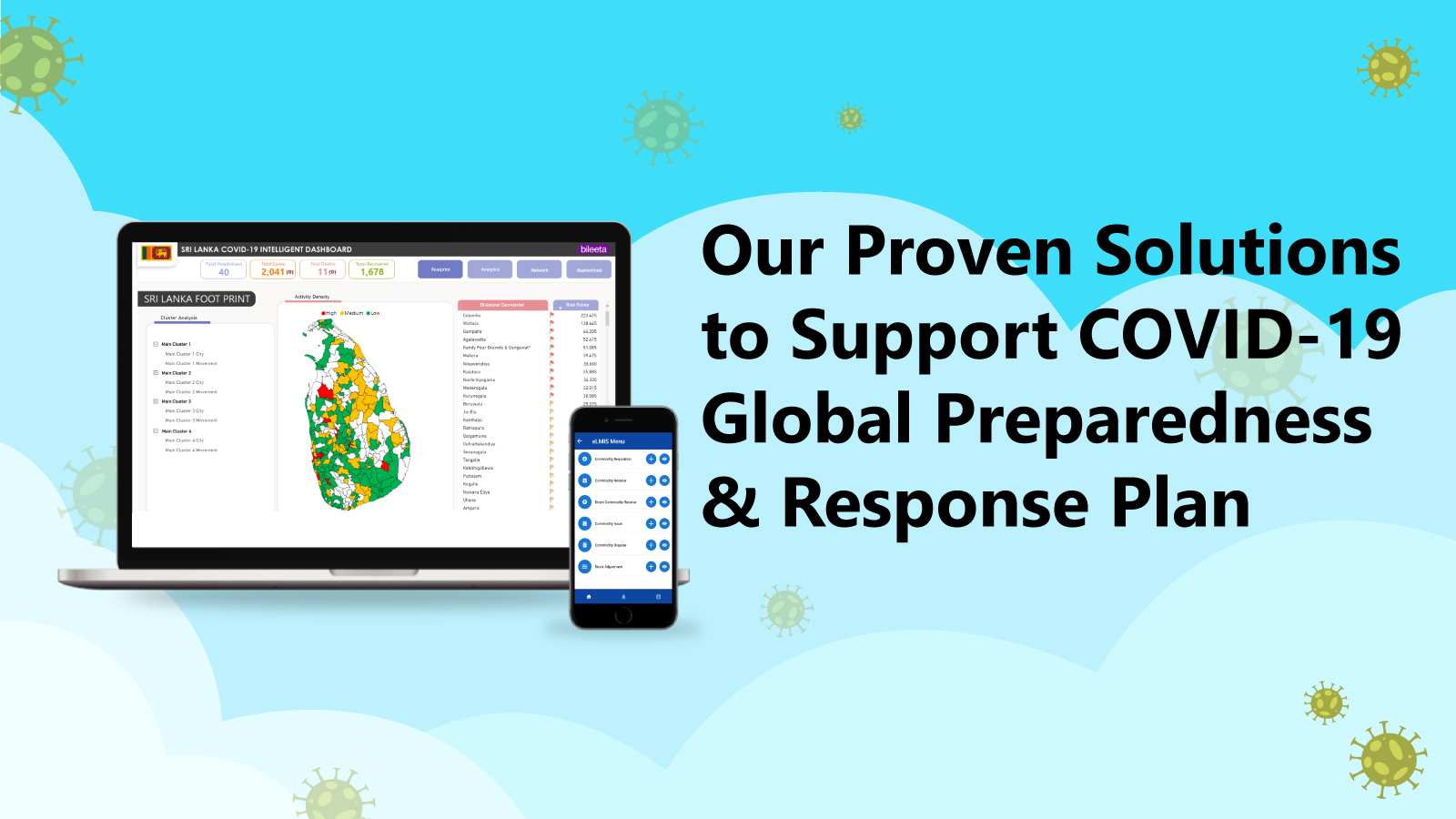 COVID 19 Footprint Monitoring and Analytics
Entution Intelligent Dashboard (EID)
Entution Intelligent Dashboard is a Data Analytics & Information Management Platform, which provides actionable data to identify the trends and threats of COVID 19 by seamlessly analyzing vast amounts of data. The data is gathered through varied sources or channels at a national level and processed in logical and intelligent methods. This information is then presented through an interactive Dashboard with a series of geo maps, charts, shapes, graphs, trend analysis and tables to visualize facts and information in a more logical, simple and meaningful way.
EID possess an Interoperability Layer which can seamlessly integrate with the varied data sources, data providers or channels such as Hospitals, Immigration, Telco's, Hotels, Quarantine Centers etc.
EID, through its intelligent analytics, supports nations to track, trace and detect possible COVID-19 outbreaks via its comprehensive Cluster Based Analysis, Network Diagrams & Footprint Analysis.

Facilitates identifying and defining potential COVID-19 infected clusters.

Cluster locations and travelling patterns are analyzed and presented through Geo Maps to clearly visualize the impact.

Healthcare authorities can identify points / locations which are vulnerable for potential outbreaks.
Identifying and segmenting the areas to be isolated and contained.

Providing comprehensive analysis on the transmission patterns of the infections among different communities and identified clusters.

Providing clear visibility on potential high-risk areas where possible outbreaks could take place.

Entution Intelligent Dashboard Analytics
There are many KPIs and Analytics provided by Entution Vesta EID to assess a country's situation and to take timely action to mitigate risks. To reiterate, quick decision making based on correct insights in an epidemic situation could save many valuable lives.
Our system has proven success in Sri Lank a and is ready to be implemented throughout the world. We recognize the significance of the situation and the benefit of a rapid, early and targeted response to manage the risks posed by COVID 19.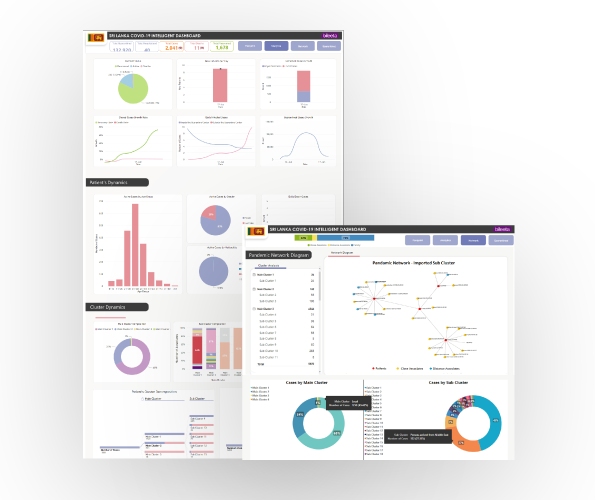 Connect with us on WhatsApp [ht-ctc-chat style=8]