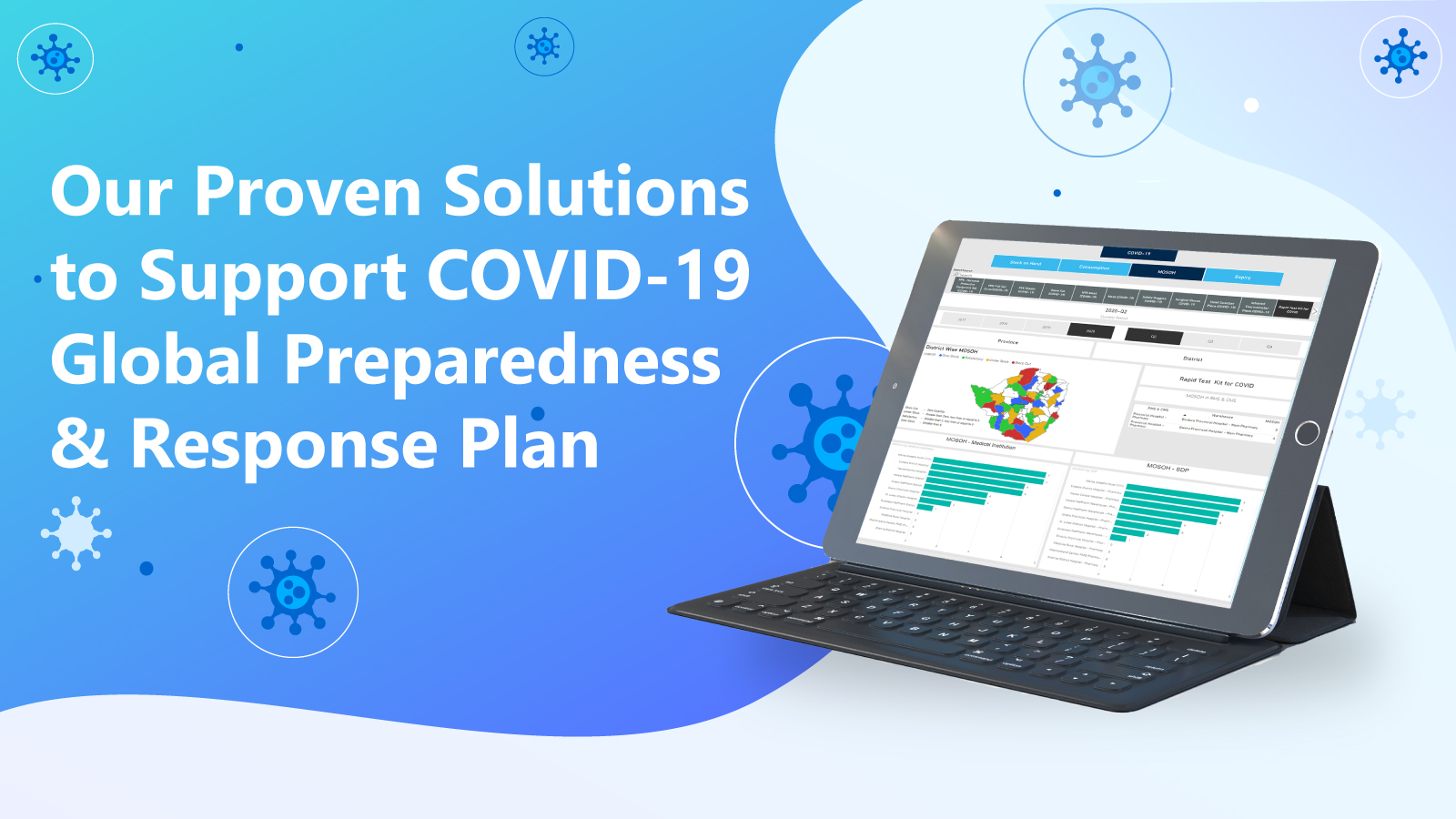 Entution Vesta – (PPE) Distribution Management Information System
'Entution Vesta' is now fully compliant for COVID 19 Personal and Protective Equipment (PPE) supply chain management with Decision Support System (DSS) capabilities. As a cloud-based solution, Entution vesta is also equipped with online, offline and mobile apps which are designed to cater for all stake holders across all levels of the supply chain. The solutions can also be hosted on local clouds or set up as on-premise. It provides functionality to carry out supply chain transactions of each location that includes Central, Regional, District warehouse and last mile locations such as Health Facilities (HFs)/Service Delivery Points (SDPs).
'Entution Vesta' PPE Distribution Management Information System seamlessly strengthen PPE movements across various supply chains. Considering the urgency of supply chain demands in an epidemic situation, the solution ensures that the distributing right type of PPEs, in the right quantities, in the right conditions, at the right health service delivery points, at the right time. It will surely bring greater economic benefits in terms of reduction of wastage, less returns, optimum consumption levels, service level maximizations etc.

 Purchase Order
Facilitates identifying and defining potential COVID-19 infected clusters.

Requisition
Request commodities from upper or parallel level warehouses and perform the inbound shipment against the requisition.

Direct Commodity Receives
Perform inbound shipments from suppliers / donors without creating purchase orders.
Stock Adjustments
Enter opening balances and adjust the system stock balances with physical stock balances available in the warehouse.

Distribution
Distribute commodities to lower or parallel level warehouses based on the instructions from authorities.

 Direct Commodity Issue
Issue commodities to end users and capture consumption levels at each warehouse

Physical inventory 
Perform the stock count in the warehouse in order to adjust the system stock balance with physical stock balances available in the warehouse.

Dash Board and Reports
Based on the transactions performed, data can be visualized in using reports, geo maps, charts, shapes, tables and graphs, etc.

 Dashboard and Reports
There are many KPIs and Analytics provided by Entution Vesta EID to assess a country's situation and to take timely action to mitigate risks. To reiterate, quick decision making based on correct insights in an epidemic situation could save many valuable lives. Our system has proven success in Sri Lank a and is ready to be implemented throughout the world. We recognize the significance of the situation and the benefit of a rapid, early and targeted response to manage the risks posed by COVID 19.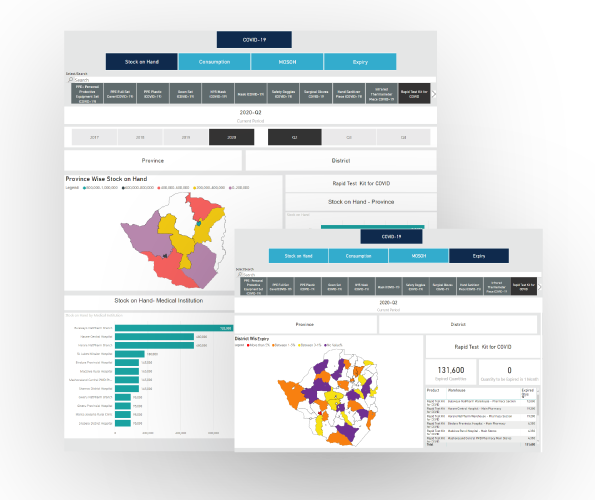 Connect with us on WhatsApp [chat style=7]